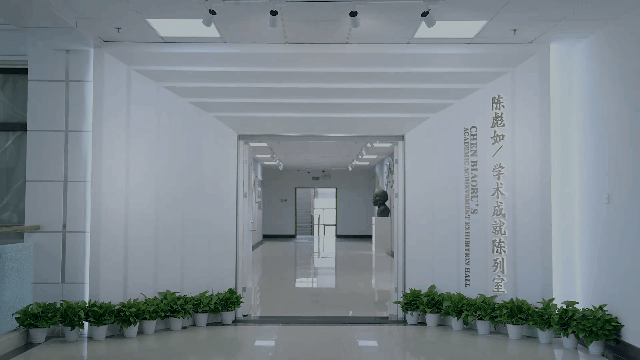 On the eve of the 70th anniversary of the founding of East China Normal University, the academic achievement exhibition hall of Chen Biaoru, a famous economist in China, was officially opened. Chen Biaoru was known as the "Shanghai Social Science Master" and was the founder of China International Finance. The hall exhibits Chen Biaoru's achievements in pioneering the research of modern western economics in China, establishing China's international financial discipline system, and furthering China's reform and opening.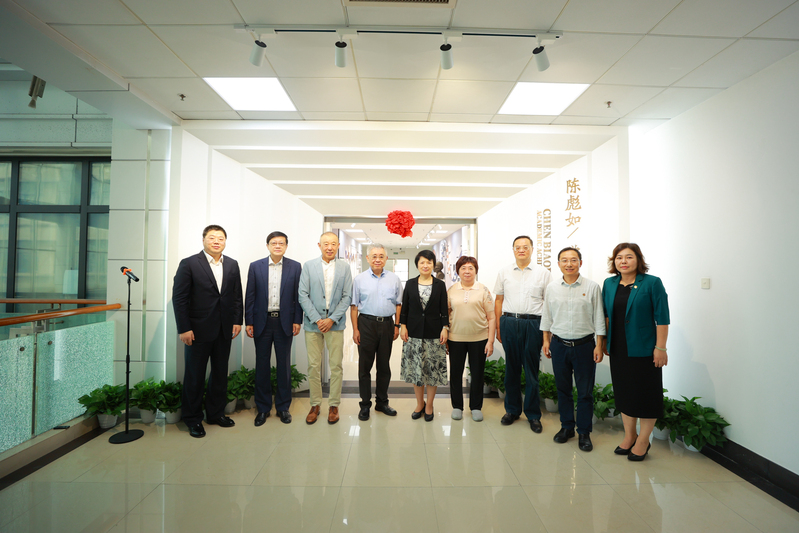 On October 10th, the unveiling ceremony of Chen Biaoru's Academic Achievement Exhibition Hall was held in the North Zhongshan Road campus. Wang Xinkui, former Vice Chairman of the All-China Federation of Industry and Commerce, Counselor of the Shanghai Municipal People's Government, and Director of the Shanghai WTO Affairs Consulting Center; Mei Bing, University Council Chairwoman of ECNU; Lei Qili, Vice President of ECNU; Si Yang, Assistant to the President and Secretary General of the ECNU Foundation; Lian Ping, Honorary Director of the Faculty of Economics and Management; Chen Linhui, Counsel of the Shanghai Federation of Social Sciences; Zhao Yihuai, Deputy Director of the Management Committee of the Lingang New Area of Shanghai Pilot Free Trade Zone; Yang Lin, Researcher of the Shanghai Federation of Social Sciences; Chen Qiwei, Chairman of the Shanghai Asia Business Development Group Co., Ltd.; Tang Liang, Representative of the NPC and Chairman of Ossen Group Co., Ltd.; Fang Weixing, General Manager of the Development Research Department of the Bank of Communications; and He Ying, Deputy Dean of the Shanghai Business School attended the opening ceremony. The ceremony was hosted by Yue Hua, Chair of the FEM Council.
In 1946, Chen Biaoru graduated from Harvard University and taught at Jinan University and Fudan University. In the early 1950s, Chen Biaoru began to teach at East China Normal University. He served as the Director of the Department of Economics of ECNU, the Director of the World Economic Research Office, and the Honorary Dean of the Far East Institute of International Finance. His books, including Introduction to International Finance and International Monetary System, filled many gaps in domestic international financial theory and established the discipline of Chinese international finance. At the end of 1984, Chen Biaoru proposed the idea of building Shanghai into an international financial center, demonstrated the necessity and feasibility of Shanghai's construction as an international financial center from both theoretical and practical aspects, and proposed an overall development strategy for Shanghai.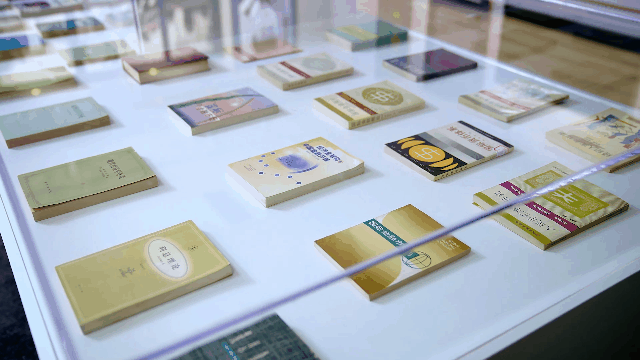 The exhibition hall adopts diverse display methods including multimedia exhibitions, physical displays, and a touch query system and effectively utilizes the space to present Chen Biaoru's life, academic achievements, and social influence. Physical displays in the exhibition hall include Chen's works, translations, manuscripts, essays, and textbooks from different periods. The exhibition hall also serves as a meeting room and can be used by teachers and students for daily seminars, academic exchanges, and lectures.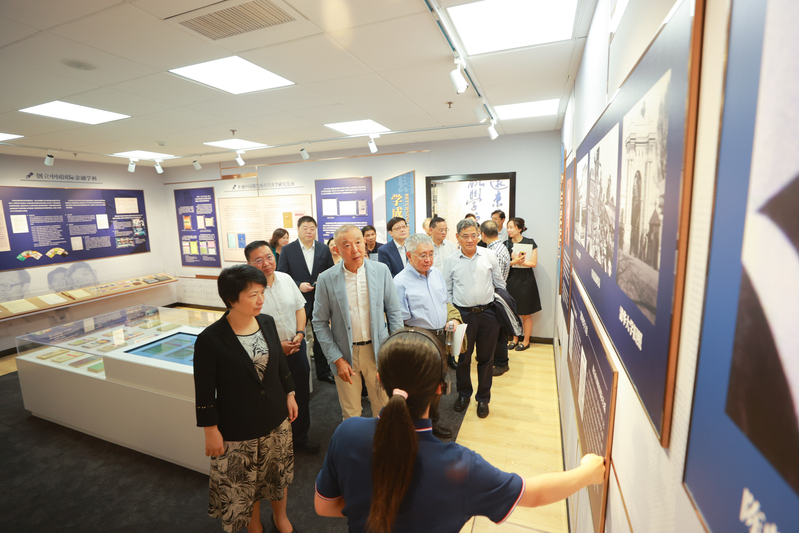 Copy editor: Henry Allen
Editor: Li Yinan