On the afternoon of March 25, the presentation of ISO/TS 7352:2023 Container NFC/2D Code Box Seals was held in East China Normal University. Wang Ye, Deputy Director of the Shanghai Science and Technology Commission, Qian Xuhong, President of East China Normal University, and representatives from the Ministry of Transport, Water Transport Science and Research Institute, Sinotrans, and Shanghai Port Group attended. The meeting was hosted by Shi Guoyue, Vice President of East China Normal University.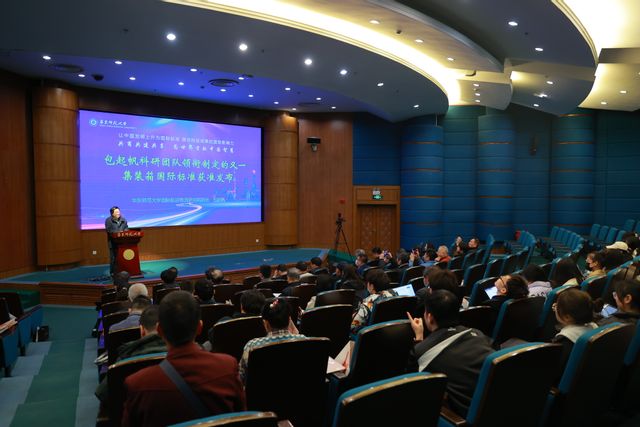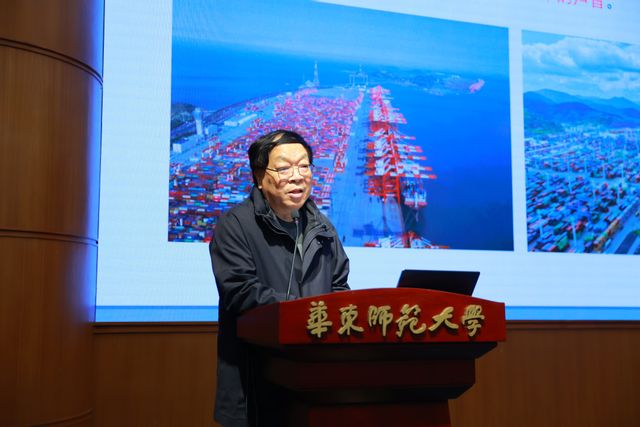 Bao Qifan, Director of the International Institute of Shipping and Logistics of the SEM of East China Normal University, gave a speech titled "Let Chinese Inventions Rise to International Standards, Demonstrating the International Impact of Science and Technology Achievements." The safety and transparency of the container transportation process has always been a primary focus of the shipping industry. The research team, guided by the needs of modern logistics such as visualization and traceability in real-time and big data integration, has invented a series of products such as a sky-ground integrated container monitoring terminal and electronic container seal/lock based on satellites, promoting the development of the Internet of Things with the container as the tracking target.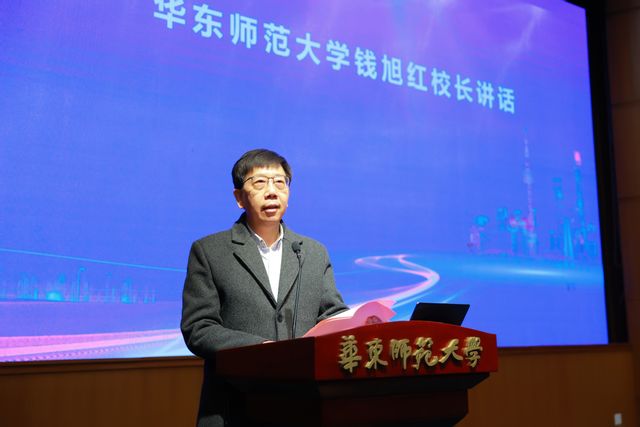 The President of East China Normal University and Academician of the Chinese Academy of Engineering Qian Xuhong gave a speech stating that ECNU attaches great importance to the development of international standards by leveraging the advantages of the relevant university departments. The release of this standard is not only a major event in the field of international standard setting, but also an important symbol of ECNU's substantial achievements in serving national strategies and social and economic development.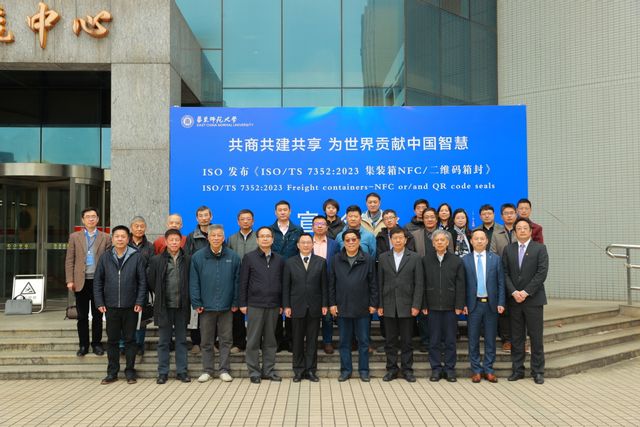 Bao Qifan's research team formulation of the ISO/TS 7352 international container standard not only reflects the continuous progress of Chinese science and technology but also the successful practice of contributing Chinese wisdom to the world.
Copy editor: Henry Allen
Editor: Li Yinan