On April 17, graduate students from the Department of Tourism and Convention and Exhibition, led by Ms. Sun Xiaodong, conducted a "mobile classroom" practice activity for their "Cruise Tourism and Market Development" course. Through a field trip to the cruise ship Eden (Yi Dun) at the North Bund International Cruise Terminal, the students deepened their understanding of cruise tourism management, ship operation management, and market development.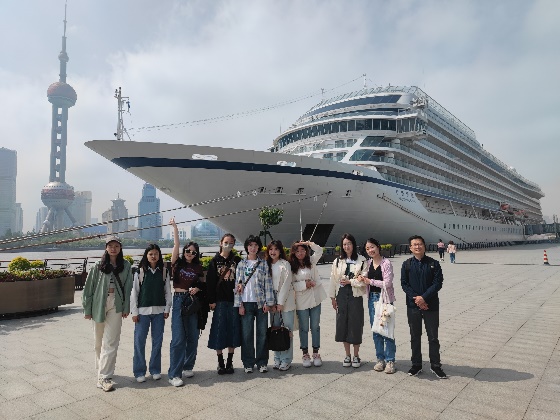 The Eden, formerly known as the Viking Sun, is operated and managed by the China Merchants Group and Viking Cruises, a joint venture between China Merchants Group and Viking Cruises, and now takes its name from the first merchant ship of the General Administration of Shipping in 1872. It was also the first steam-powered merchant ship to sail on international routes in China, marking a break in the dominance of foreign shipping companies in China's offshore shipping. After more than 140 years, the ship will be the first named "Eden" again, becoming China's first luxury cruise ship flying the five-star red flag. This is also a significant milestone in the development of China's cruise industry.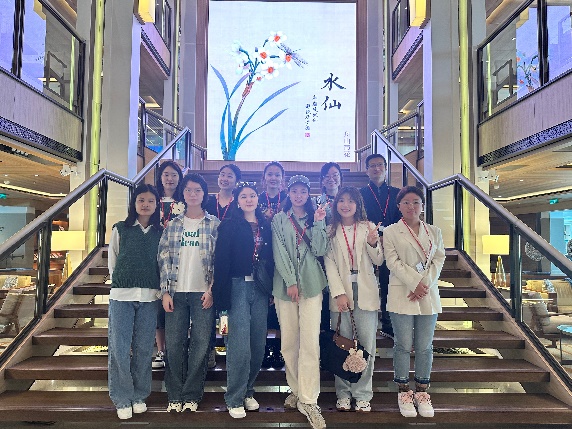 The concept of the mobile classroom combines classroom teaching with outdoor practice and allows students to be in real scenarios, which not only broadens their horizons but also provides them with a comprehensive understanding of cruise ship facilities, service scenario creation, product value propositions, market positioning and promotion, route planning and shore product design, and other knowledge through communication with frontline staff. This strengthens their deep understanding of the cruise tourism industry and orients them for future research and employment.
Copy editor: Henry Allen
Editor: Li Yinan